U.S.S. Allen M. Sumner DD-692
Return to History - the dive on the USS COOPER (DD-695)
Rob Lalumiere - May 29 2005
| | |
| --- | --- |
| | |
| Rob Lalumiere, a highly trained and experienced deep/technical scuba diver, made a world record 633 foot dive to the sunken wreck of the USS Cooper (DD-695) on May 29, 2005. Says Lalumiere, a WWII enthusiast and resident of Lebanon, New Hampshire, "The men of the Cooper should not be forgotten, as their valiant service was crucial in winning the battle for Ormoc Bay." Bravo Zulu Rob ! | |
This page is intended to keep you abreast of the activities and results from this historic Expedition.
A full review of all the contents and links on our Battle of Ormoc Bay Page is highly recommended to enhance your enjoyment of this event.
The dive started off with a small complication. I entered the water at 8:15 AM on Sunday morning May 29th. and began my descent to my first stop at 21 meters to hand off the travel gas tank. When I got there I realized that one of the extra bottom gas tanks were not in place and I couldn't find it. I tried to signal the support diver at that depth but he didn't understand my sign language so I re-surfaced to fix it. Simon Birtles recognized the problem right away and replaced the tank to its rightful location and I began my descent once again.
I was a little distracted with his small foul-up but tried to get it out of my mind and stay focused on the rest of the dive. I arrived at 21 meters again and handed the travel gas off to Alex Warren, put my bottom gas regulator in my mouth from my rear twin tanks and kept going. Normally I would have used one of my 3 side sling tanks for my descent but my back tanks were slightly over pressurized and I wanted to breathe them down to their normal fill pressure of 3500 PSI (240 bar).
It seemed to take a long time to get up to the desired descent speed but as I passed through the 100 meter mark I checked my time and I was actually a little ahead of schedule. Just anxious I guess so I stayed focused, not yet studying the darkness below, and continued to drop. I made the switch from my back tanks to the sling tank between my legs while dropping and just kept going. When I passed through 160 meters, one of the five gas regulators started to free flow. I could hear it but didn't know exactly which one it was. As it turned out it was my back-up regulator from my twin back tanks which is tucked under my chin so I grabbed it and pressed the purge button in an effort to make it stop gushing out my precious gas. At that same moment a second regulator started to free flow coming from my right side sling tank. In a flash I said to myself, "Oh this is great, the dive is over now". I was dealing with both free flowing regulators and at the same time trying to stop my descent as the thought also crossed my mind that the other regulators would, at any moment, start to do the same.
Before coming to a full stop I managed to get both regulators to stop flowing so I continued the descent but a little more 'on edge' and filled with the thought that all regulators would fail do to the pressure of the water at that depth. Along with everything else, the sling tank I was breathing from ran out so I switched to my right side sling tank.
I continued down. At about 188 meters the ship (USS Cooper) began to come into view. I immediately saw the dedication plaque which we had lowered the day before. It was still attached to the main line and standing upright with the letters facing me. Perfect I thought and reached over and disconnected it from the line. It fell gently backwards to the deck in its final resting place in what seemed to me to be a perfect position.
The right side sling tank I was breathing from ran out of gas. I quickly switched to my main back tanks. The ones that that were free flowing on the way down and which I had been breathing from earlier at the beginning of my descent. Breathing capacity now was down to one sling tank and what remained in my back tanks.
I then quickly removed my writing slate that was attached by bungee cord to my right sling tank and began the process of recording my time and depth on the slate. That done I tried to tie it off on the main line and did manage a single knot but needed a double. Re-focusing to tie it off (compounding this was the fact that I had a dive glove on my left hand to help protect it from the abrasion of the rope on the descent) I tried again but a futile attempt as my mind was racing and telling me to get out of there. My back tanks ran out of gas.
I quickly made the anticipated switch to my fifth and final tank, dropped the pencil and slate and started up the line. I had approximately 100 meters to go with 2 planned decompression stops along the way making the travel time to the 100 meter mark, where Ron Loos would be waiting for me with more gas, approximately 7 minutes. A quick calculation told me that I wouldn't make it so I opted for the 'rocket man" ascent up to the 100 meter mark and completely disregarded my two deep stops.
Upon reaching Ron, who had just arrived at his mark, I gave him the low on air signal and he calmly handed me a regulator from one of the tanks he was carrying for me. The successful gas switch made I started my long decompression ascent to the surface. All the support divers were at their marks along the way and the remainder of the dive went very smoothly. It was long though, a total of 328 minutes and a final depth of 193 meters (633').
The Cooper was on her side. I didn't have any time to look around but I landed on a very large and flat surface with what looked like a round hole in the deck so it might be a port hole towards the front if there was one there.
All for now. I'll be writing an account of things that happened during the week including the discovery of an American WWII plane completely intact at 60m (200'), the blessing ceremony and the final party on Sunday night. It was all a very successful event and can't wait to relate some of the stories first hand when I see you all next.
Take care for now and see you soon, Rob Lalumiere
Hank goes aboard the dive boat and points out the island that some of the crew swam to when the Cooper went down

Hank greats Rob as he returns from the historic dive to the Cooper

Rob being debriefed and finally a chance to sit back and relax
The Story Grows - another Discovery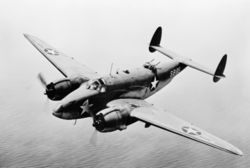 During Rob's search and test dives in the Bay he also discovered at Lockheed PV-1 Ventura. After years of research and luck, Rob and the Co-Pilot came into contact and the story of how this plane came to rest at 200 feet in Ormoc Bay was revealed.
See Our LTjg Howard J. Hassett USNR - His Story page for the full details.
The Documentary written and produced by Bigfoot entertainment is now available on DVD and may be ordered by clicking on the logo below and following the instructions
Expedition Ormoc Bay Dive Agenda
Friday May 20- Evening
Rob, Ronald Loos support diver from Australia and Bigfoot Productions crew to arrive in Ormoc together on Bigfoot yacht sailing from Cebu at 4:00 PM
Saturday May 21
Frank Doyle to depart Puerto Galera with dive boat "Rags". Two day sail.
Rob to start organizing gases from SIG and dive gear for the first practice dives.
Bigfoot Productions to begin their set-up
Sunday May 22
Simon Birtles, support diver from Action Divers arrives from Puerto Galera.
First practice dive in the morning to sunken Japanese AKA attack vessel "Kaisha".
Brian Giles and crew from White Tip/Aquaventure to arrive today on their yacht Mou Man Tai
Paul Nielsen (Mandarin Divers) to arrive with White Tip for the dive to the Kuwa today.
Monday May 23
Frank Doyle of LaLuguna Beach club arrives on the "Rags" at some point today.
Luke McNamara, support diver from Australia, arrives today.
Mr. J. Lee arrives today from Seoul, Korea with his deep video cameras
Another dive to the Kuwa in the afternoon
Tuesday May 24
Anchor line and buoy are connected to the USS Cooper by Frank Doyle.
Dive down the line to set stage tanks and inspect line150m. Rob, Ron.
Wednesday May 25
Rob dives down line to 175m. Support divers in place.
Hank Wagener, (survivor of the USS Cooper) arrives in Ormoc at 6:00 PM.
Mr. & Mrs. Roscoe Thompson of Action Divers arrive from Puerto Galera.
Frank Doyle begins tank fill and equipment organization for May 29th. dive.
Support divers dive in the afternoon together with Rob, Paul and Ron.
Craig Ellis, support diver arrives today from Truk.
Final tank staging during the dive.
Thursday May 26
No dive.
Afternoon safety and procedures meeting with all support personnel and divers including: RJL, Ron Loos, Paul Nielsen, Brian Giles, Simon Birtles, Frank Doyle, Roscoe Thompson, Craig Ellis, Luke McNamara, Mike Pierce, Berting Alquino and respective boat crews.
Friday May 27
No dive
Equipment organization final fillings and final checks
Sponsor Jim Lalumiere, Project Development Int. arrives Ormoc.
Sponsor Marivic De la Cruz and Family of Machine-Aid, arrive today.
1:30 PM-------- Blessing ceremony and laying of the wreath on the USS Cooper by local Pastor.
Trip from Cooper site to nearby Ponson Island after the blessing together with Hank Wagener et al and Bigfoot crew on Bigfoot yacht. All are welcome according to boat capacity. (Perhaps we can organize one of the other Yachts to join in if necessary)
SIG Gas representatives to arrive today.
Saturday May 28
Extra day to make sure everything is ready with no rushing at the last minute
Sunday May 29
6:00 AM departure to dive site from Sabin Resort Hotel (30 min. sail)
7:00 AM gear up
7:30 AM Dive to Cooper
2-2:30 PM Surface from dive
3:30 PM Return to base
Dismantle and stow gear
7:00 PM Reception and dinner at Hotel for all involved together with Special guests, Ormoc Mayor Eric Codilla, Leyte Veterans Association President Mr. Diony Torrevalles and Hank Wagener USS Cooper, to honor the veterans and liberators of Ormoc from WWII.
Monday May 30
Depart Ormoc on individual personal schedules.
Morning trip to McArthur memorial in Tacloban with Hank Wagener, RJL and friends and Bigfoot Productions.